Back To Our Services
Take advantage of our professional emergency services whenever you have an urgent problem related to locks and keys. As a leading local locksmith company, we have a perfectly mobile team of specialists ready to provide full assistance in the shortest time. Our lock and key repair and replacement services are available to homeowners, businesses and car owners and drivers. Whether there is an issue with a home door lock or the transponder key of a vehicle, we can help. Our customers always receive perfectly restored security and access to their property.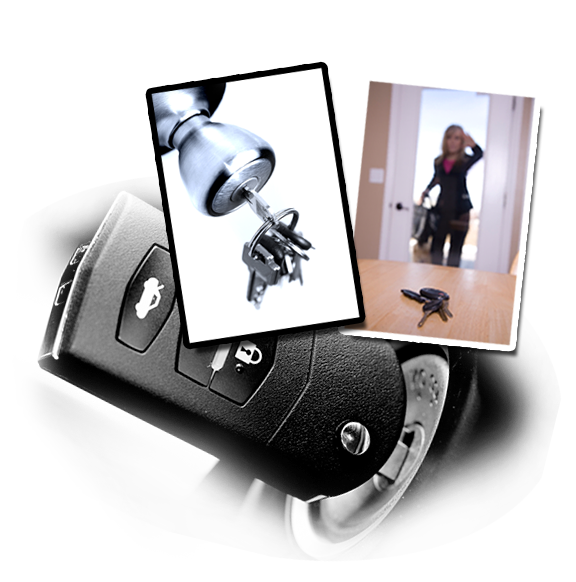 Swift Problem Resolution
Accidents do happen even if you are careful about keeping your keys safe and using locks correctly. In such situations, we, at "Locksmith Richmond", are readily available to help. We have a solution for any issue no matter how complex or specific it may be. Use our lockout service in case you cannot get inside your home, office or car because of missing keys or damaged locks. Once you report the problem and your location, we will be with you as quickly as possible. Our lockout opening techniques are safe and dependable and enable us to complete the job in the shortest time. You will get back inside before you know it.
It is our commitment to deal with the underlying cause of any problem when we are called to provide emergency assistance. When the lockout is due to lost keys, we will do what is required to restore the security of the property. As long as the lock is in good condition and uses reliable technology, we will rekey it. Our lock rekey service is extremely fast and effective. It takes little time for our technicians to reconfigure the locking device so that it can be used with another set of keys. This eliminates the risk of someone using the old keys to get into your property.
Our emergency lock repair service is designed to make damaged and malfunctioning devices as good as new. Our technicians work with perfect precision to ensure that every component from the pins and springs inside the cylinder to the latch will work perfectly. If necessary, we will fix the entire door lockset too. In the end, the lock will have the same resistance to attacks as before and work faultlessly for maximum security and convenience.
When there is a need for a brand new lock, we will provide a replacement service on an urgent basis. We are equally good at changing office, home and car locks. Rest assured that we will do a fabulous job.
Leave us a note right away using our online contact form and we will get back to you quickly.
Back To Our Services