Back To Our Services
"Locksmith Richmond" is a trusted company that specializes in commercial locksmith services. The security of your business premises is something that must be taken seriously. After all, this plays a big part in the success of your company. Any security issues may jeopardize your resources or your people. Our goal is to help secure your business through the services we provide.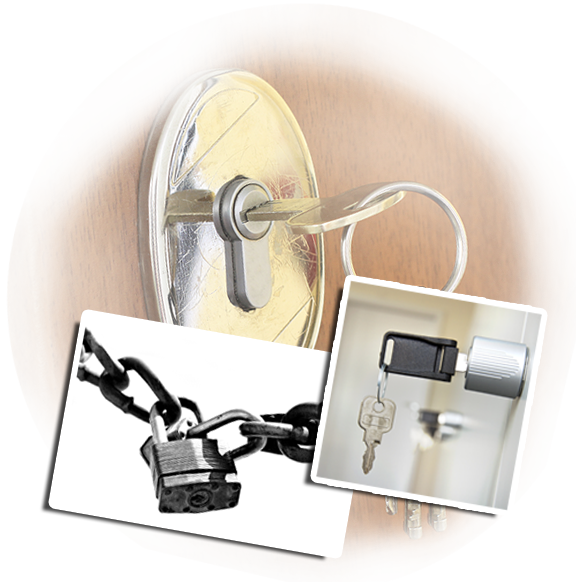 Your Partner in Office Security
Upgrading, maintaining Door security services for businesses is our area of specialization. We have worked with different companies in various industries with the installation of their door locks. We do not just install high security locks, but we are also experts in setting up state of the art entry and access control systems. These are systems that don't require keys, but rather uses cards, codes or biometrics. We can also do the maintenance to ensure that it's optimized, as well as prevent potential problems. In case you want to have a master key system that would allow access to all doors without the need to use different keys, we can do the job for you.
Throughout the years that we've been in the business, we have handled all kinds of commercial door locks and door closers issues; but that doesn't stop us in learning more about the ins and outs of the field. It's a continuously evolving industry and new technology is always released, which is why we do our best to keep up with these changes. That being said, you'll know that we have you covered whether it's about old door locks or the newest models released. We also offer door installation and repair services. Having your doors and locks installed properly is your first line of security. Many customers also call us for office lockout situations. If you accidentally locked the door and you can't get in because you don't have the key, we'll be there right away to save you.
There have been instances that our customers lost their office keys. If you experience the same, let us know about it and we'll create a new key for you. We can also rekey or replace the door locks if you want to make sure that no one else would have access to your office, even if they find the old keys. Burglary repair is another thing that we can help you with and we'll do it urgently to prevent future break-ins. Give us a call if you need our service and we'll be with you as soon as possible.
Back To Our Services